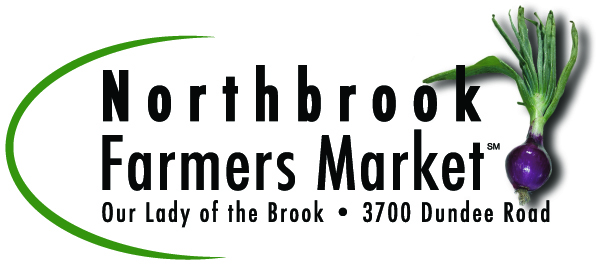 The Fresh Connection
brought to you by your friendly farmers market team

Greet the Day With Gentle Exercise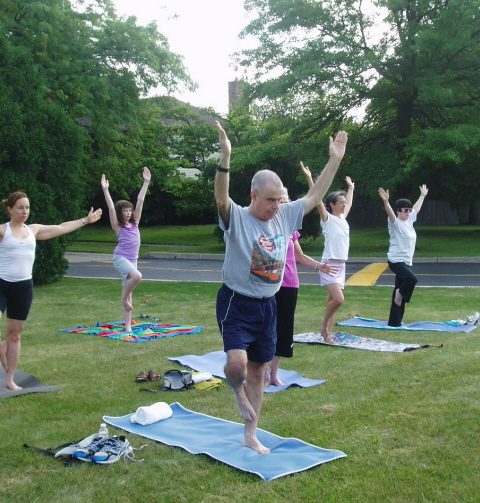 Starting
Wednesday, July 11, and continuing each Wednesday through Aug. 29, visitors to the Northbrook Farmers Market are invited to join
Sunrise Yoga on the Lawn and/or
Mid-Morning Tai chi. Both classes are free.
Yoga, taught this week by Linda from the
North Suburban YMCA, begins at
7:15 a.m.
Elaine, an
Arthritis Foundation instructor, will lead Tai chi at 10 a.m.
If you've never tried yoga or Tai chi, or are a seasoned practicioner, you'll find these gentle motion and breathing exercises a new experience when practiced under beautiful blue skies.
Come to as many sessions as you like; n
o reservations required.
Bring your own mat or towel and wear comfortable clothing.

Be sure to stop by the Hospitality Booth for all kinds of helpful information. New this week is an all-natural, high-powered fertilizer for houseplants; just ask us about it.
Summer E-Reading


Be sure to visit the Northbrook Public Library at the Revolving Community Booth.
Library reps will have hands on instructions

on how to download ebooks and eaudio books from the library's catalog. They're bringing

an ipad and Kindle for you to try it yourself.





We Love Our Sponsors


If you have the opportunity, we'd appreciate if you'd let our Sponsors and Partners know that we appreciate them!


Sponsors
Brandon Kerndt, Mesirow Financial

Butterfields Pancake House and Restaurant

Ferraro Garden Spot

Northbrook Civic Foundation

Veolia Environmental Services
Maestro's restaurant

North Suburban YMCA

NBK Public Library

Passion House Coffee

Premier Credit Union

Sunset Foods

NBK Woman's Club