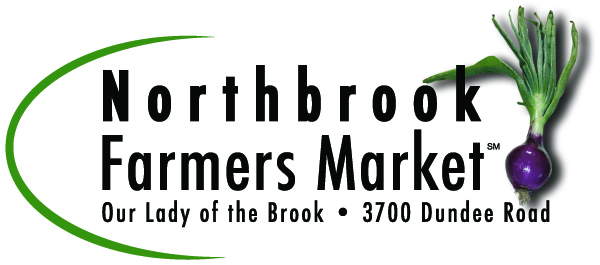 The Fresh Connection
Brought to you by your friendly farmers market team

You're Invited to A Panel Discussion:

Farm to Fork...Why Local is Better
We're hosting a forum on why locally grown food is beneficial to your family, the community, the economy and the environment from 10 to 11:15 a.m. Wednesday, May 16, in the auditorium of the library, 1201 Cedar Lane.
Why should I shop at a farmers market?

How does the market benefit the Northbrook community?

How do community gardens work and who can join them?

Why is fresh food better and how to prepare it quickly and easily?

How does supporting family farms help the environment and the local economy?

What does organic, sustainable, best practices, etc. really mean?
Panelist presentations will be no more than 10 minutes each, so bring your questions and join us for a lively discussion.
A demonstration on how to quickly and easily prepare vegetables typically found at farmers markets and in home gardens will be featured, along with recipes, nutrition information and more.

For more fun information and ideas, visit our Facebook page at
http://www.facebook.com/pages/Northbrook-Farmers-Market/145228398876527


a
nd our webpage at: http://olbparish.org/FarmersMarket.html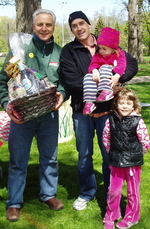 We had loads of fun contributing to the success of Northbrook's Earth Day April 21

in Village Green Park. Above, Sunset Foods' Ron Bernardi presents a raffle prize basket of delicious items to the winning Scott Kelsen family of Northbrook.
We also handed out over 400 carrot dogs, along with information about the farmers market to many of our fans. Thank you to Sunset Foods for all they do!
P.S. Carrot dog--just like a hot dog only substitute a steamed and grilled carrot for the wiener--will be available every Wednesday at the farmers market, offered by our new vendor Presto Pesto. Delicious!
Mark Your Calendar! Opening Day 2012
Wednesday, June 20
Our Lady of the Brook church parking lot, 3700 Dundee Road