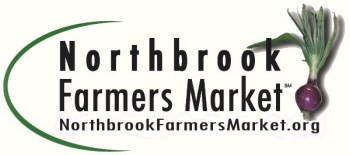 Fresh
Connection
Brought to you by your friendly Farmers Market team

Important Reminder: We're Moving Aug. 22
We are excited about our move Aug. 22 and hope you will be too. We are moving to the west side parking lot of Northbrook United Methodist Church, Cherry & Western. Parking is available in the north lot; enter from Western. For a map and directions, go to http://northbrookfarmersmarket.org
What's-In-Season Pie Contest Aug. 29
It's time again for our What's-In-Season pie baking contest for
amateur bakers. Judging will begin at 10 a.m. on Aug. 29, but entry forms are due by Aug. 25.

The first four people to submit an application will receive a $15.00 Maestro's Seafood & Grill
gift certificate.
The best pie baker wins a Maestro's dinner for two. Thank you, Maestro's!
Completed forms must be snail mailed to Ginny Hartzer, 2660 Canterbury Drive, Northbrook, IL 60062. Postmark will determine the first four entries. For more info, phone 847 564-5493.

Would You Like to Participate in the Market?
Northbrook Farmers Market is an all-volunteer organization. If you'd like to join our team, please stop by the Hospitality Booth, introduce yourself and we'll discuss volunteer opportunities to match your time and talents. Or, contact us through our website.
Nothing But Generosity at Summer Stock
Everyone was so very generous at Summer Stock last week. The Toyota van was packed to the roof with much-needed cleaning products and other goods. On behalf of the market and
Northfield Township clients, T
hank you!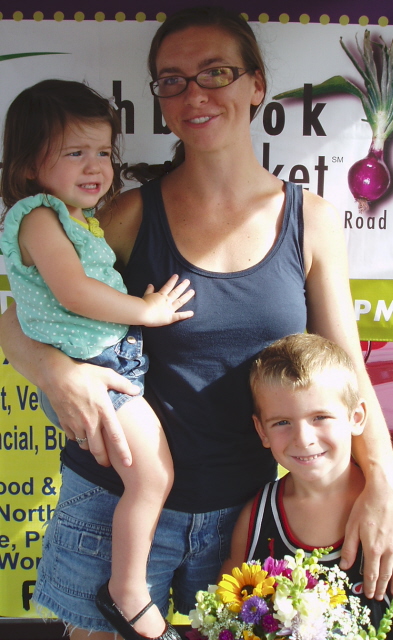 Christine Buti of Northbrook and her youngsters won the free raffle Aug. 1.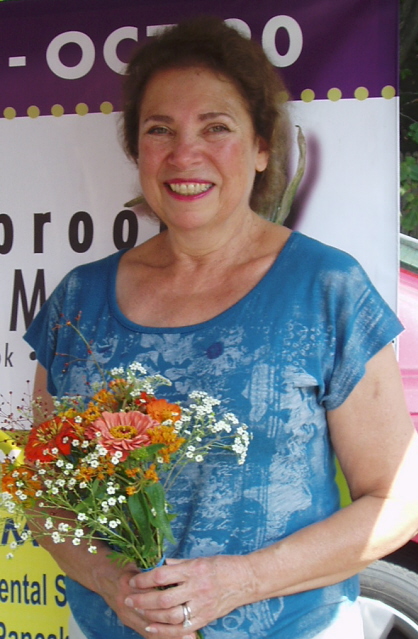 Diana Gotkin won Aug. 8. Congratulations to all!
Thank you to our Sponsors & Partners
Sponsors
Brandon Kerndt, Mesirow Financial

Butterfields Pancake House and Restaurant

Ferraro Garden Spot

Northbrook Civic Foundation

Veolia Environmental Services
Maestro's restaurant

North Suburban YMCA

NBK Public Library

Passion House Coffee

Premier Credit Union

Sunset Foods

NBK Woman's Club

Northbrook Bank